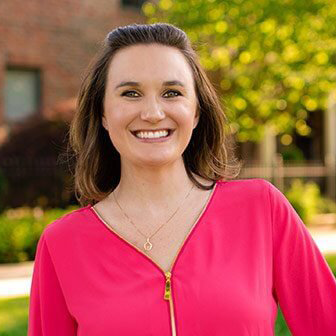 Lacey Perez is a paralegal and sole proprietor of De'Omni Services. She was raised in Stillwater, OK and now resides in Broken Arrow. She graduated from the University of South Florida with a degree in criminology. She's also an honors graduate of the University of Tulsa's paralegal studies program. Lacey took over ownership of De'Omni Services in November 2015.
Through De'Omni, she provides contract paralegal assistance to attorneys in the Tulsa area, including Wagner Stuart. Her services include, but are not limited to, administrative assistance, bookkeeping and transcription. Prior to taking over De'Omni Services, she worked for an alcohol wholesaler and small, private oil and gas companies providing comptroller services, accounting services, and researching laws and regulations.
Lacey works on a contract basis, attending to three attorneys regularly as well as various other individuals on a project by project basis. This gives her the flexibility she desires all while keeping her clients' overhead low as she is not on their payroll.



Education
B.S. (Criminology) University of South Florida

Paralegal certification, University of Tulsa